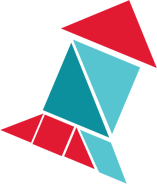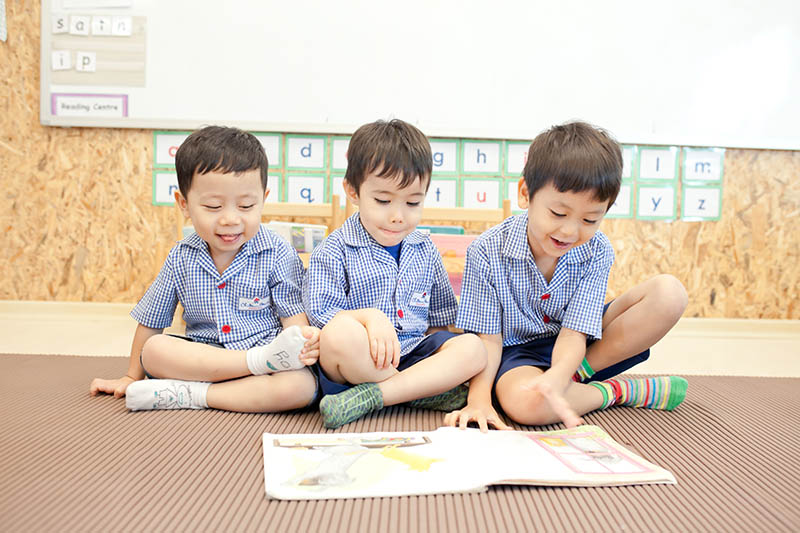 Our Pedagogy
Our pedagogy has developed over two decades of enquiry-based teaching and learning to create a foundational philosophy that we call EduDrama®. This is what makes our approach unique: the combination of drama, an extension of play and the supportive components of positive early childhood education.
EduDrama defines our environment, created to be most conducive to learning by those involved in children's education with the quality of communication required to nurture children's wellbeing and healthy development. It also includes our most important ingredient designed to capture imagination and develop curiosity, creativity and enjoyment – drama.
We believe young children learn best and develop optimally when they are having fun. The creative mind of a child plays naturally with the people and familiar things it loves, drawing conclusions from each new experience. Drama enables our educators to engage children's attention in learning, maintain their interest and enable them to stay focused on activities they are excited to be part of.
EduDrama emphasises a need for positive communication and positive discipline at the heart of our approach to nursery and kindergarten education. We model and practice both as important ingredients of healthy wellbeing and to enable children to become confident individuals and empathetic group members. All our teachers undergo training in our EduDrama philosophy and practice.
The key tenets of EduDrama pedagogy are:
Click on each segment of the wheel (including the circle in the centre) to read about the nine key tenets.
Expressive Speech,
our educators are chosen and trained to be clear, colourful, articulate models for students' speech. We emphasise our belief in the importance of clear speech – the medium through which we communicate with one another – in our classroom communication and through exercises as part of regular, scheduled Speech and Drama in both English and Mandarin. These motivating, specialist-lead sessions enable children to become confident, expressive speakers and aware, empathetic listeners.
An Enabling Environment,
is an appropriate space physically in terms of up- to-date classrooms, equipment and resources and also a nurturing emotional space for learning. This means an evolving, dynamic physical environment with changing display and learning materials that our children are excited and curious to visit each day. Most importantly it provides comfort, safety and security for each learner to be who they are, learn in the best individual way and to feel valued and cared for.
Clear Learning Structures
for both learners and educators allow for our expectations to be carried out through careful planning, clear schedules and discipline across all centres and classes. Our mentorship and supervision structures support teachers in meeting expectations. Teachers plan and document progress for each child, sharing it with mentors, supervisors and parents regularly. Educators who are supported in this way also know we trust them to leave a lesson plan for a 'teachable moment' if they deem it right.
Parents as Partners.
We engage parents in their children's education to form a partnership with educators and a strong support base for each child. Parents know their chid best. Educators have specialist skills. Together they create a balanced, holistic view of a child that becomes a loving, supportive foundation for learning.
Professional Development
keeps educators thriving on a continuous learning path that both challenges them and encourages them to share their learning with colleagues. Our termly training plans ensure ongoing professional development for all staff across a variety of relevant disciplines.
Drama
is our key to engagement, imagination and creativity. All our teachers are EduDrama-trained to be able to use drama-based techniques to excite children's desire to participate, explore and discover. This we do through extending their play – the natural medium for learning about the world they live in – introducing a wide range of stimulating literature in poetry and prose, with educators structuring drama to bring in familiar characters and situations so that children can take the lead. In this way our students practice their language, empathy and leadership skills to develop in healthy ways.
Positive Communication,
as demonstrated by an educator who sees the best in each learner and communicates this through enjoyment and excitement for effort and progress. As healthy development demands clear articulation of a positive message, our educators focus on communicating their pleasure in getting to know each child, greeting them each day, understanding challenges, responding and showing an interest in children's desire to communicate. We do this through physical, vibrational and verbal communication believing that the foundation of relationships lies in everyday conversation and exchanges.
Positive Discipline
encourages good behaviour through close connections between adults and learners. Educators are clear and expressive about expectations and boundaries, to build connections and mutual respect in our community. Parents learn how to carry our practices forward to follow up at home. This framework allows us to ensure consistency across all our centres.
This is EduDrama at Chiltern House – a powerful recipe for building self-esteem, motivating learning and enjoyment!