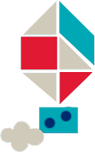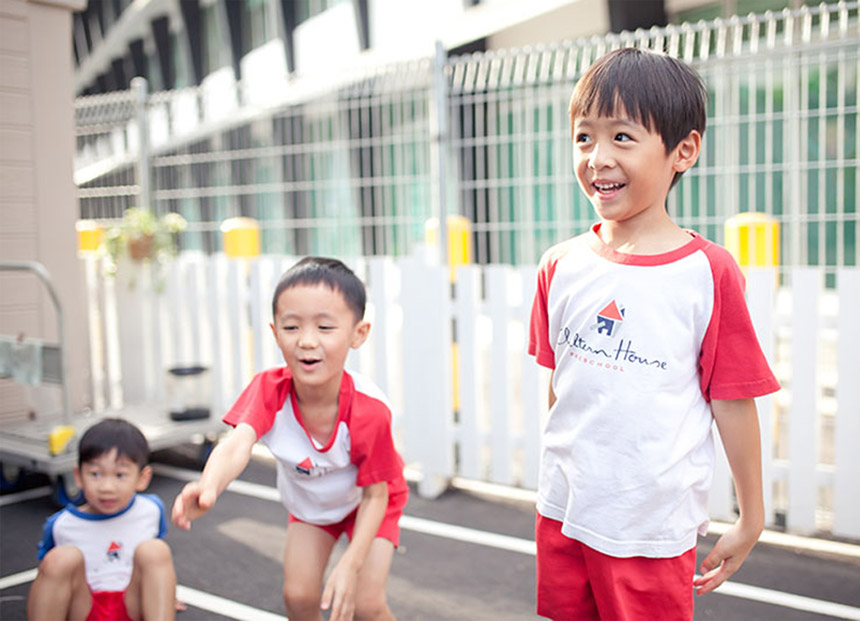 Preparing your Child for Childcare in Singapore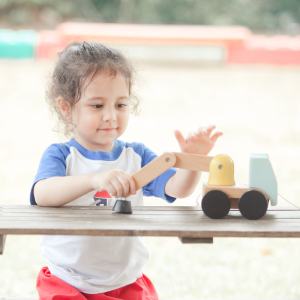 For many working parents, sending your kid to a childcare centre in Singapore is a major decision as it plays an important role in your child's development.
Most parents feel that when their child is between the age of 2 and 3 years old, he or she is ready for a more structured-learning environment which will help develop their social and cognitive abilities. However, the first few weeks of school can be a traumatic experience for both children and parents. Hence, it is important to prepare your kid a few weeks before admission in order for him to have a positive school experience.
If you are planning to send your kid to a child care centre in Singapore, then this guide will provide parents with useful information about how you can help your child transition smoothly from homecare to childcare.
1. Tell your child what to expect at a childcare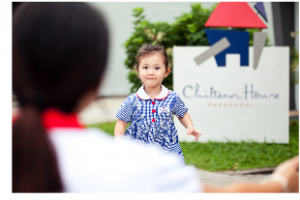 Before enrolling your kid into a childcare centre in Singapore, you should first, talk to your child about it. This will help him understand where he will be going and what he will be doing in school. You can also share with him about how he will meet new friends and take part in fun activities.
For example, you can try something like: "On your first day, you will meet new friends and play with them in a classroom. You will play at the playground, have lunch with your friends and I will come back to take you home after that."
Alternatively, you can also talk to your child about this during a story-reading session. This is a great way to introduce discussions about enrolling into a childcare. There are also quite a number of children story books which tackle this topic.
2. Visit the childcare centre with your child
It is important that you visit the childcare centre with your child before the first day of school. This will boost your child's confidence and comfort as he explores a new environment for the first time. Child development experts also recommend parental accompaniment to help make a child feel secure at school. Hence, it is important that you visit the centre with your kid to help him ease into unfamiliar territory.
You may also wish to take photos of the childcare centre and use these photos when talking to your child about school at home. These photos can include areas such as where he will be eating, where he will be spending most of his time and where he will keep his backpack and personal belongings.
Some child care centres in Singapore may also allow parents to accompany their children for the first few sessions of school. This will help your child enjoy all the activities with another caregiver freely without anxiety. Furthermore, your child will start to develop a sense of trust with the teachers and will start to get familiar with the daily routine. With this established, it will help them assimilate into the environment when you leave.
Most childcare centres in Singapore also require the children to wear school uniforms. Hence, you will need to buy the uniform and ensure that the size is fitting. Transitioning from homecare to childcare can introduce many new experiences to your child and may be quite overwhelming. However, if your child becomes familiar with school-related activities such as putting on a uniform, it will help to develop your child's confidence and ability to cope in school.
3. Practice self-help skills with your child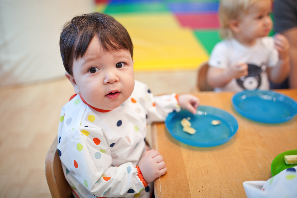 Before sending their child to a childcare centre, parents in Singapore usually focus on teaching them academic-related stuff such as numbers or letters. However, we should not neglect the self-help skills which will help our children be independent in school.
For example, many child care centres in Singapore require children to remove their shoes before entering the classroom. You could teach your child how to untie and fasten his shoelaces or ask your child to keep his shoes at the shoe cabinet when he gets home.
Alternatively, you can encourage your child to feed himself. By introducing cutlery and giving him time to explore and practice, he will learn to be independent during mealtimes. You could also consider giving him small cups with handles or small bowls as well.
4. Prepare for separation anxiety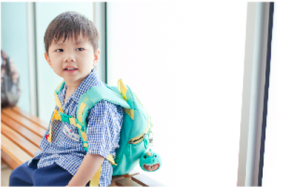 Although you may have prepared your child well for school, chances are, he will still cry when you leave. It is critical that you do not simply sneak your way out when your child is engaged in an activity or playing with a friend as this will erode the trust between both of you.
Instead, have a goodbye ritual, which might be a quick high – five, or whisper to her that you will see her as soon as class is over. You should also be calm, firm and confident as you say your goodbye. If you are tense, uncomfortable or show signs of distress when leaving your child, you are signalling to him that separating is in fact something to be afraid of.
Tips when leaving your child:
Tell your child when you will be back to pick him up.
Settle your child in an activity before leaving.
Do not have long drawn goodbyes but have a brief one instead.
Do not appear stressed or worried in front of your child.

5. How you can prepare yourself
Many parents in Singapore find it difficult to wake earlier than their usual timing to prepare their kids for school. As parents, you will need to wake your child up, prepare breakfast for him and send him to the childcare centre. This would mean that you would need to wake up earlier. If this affects your performance at work, make sure you establish new sleep patterns with an earlier bedtime.
What to do when school starts?
During the first few weeks of school, do not worry about whether your child is learning from the childcare's curriculum. More importantly, ensure that they are happy, confident and are developing positive relationships with their teachers and friends. In order to settle your child into a new school, whether it is Nursery 1 (N1), Nursery 2 (N2), Kindergarten 1 (K1) or Kindergarten 2 (K2), the areas mentioned above can certainly help you prepare your child for school. If your child is relaxed, happy and looks forward to school every day, then the foundation is set for them to reach their full potential – academically, socially and emotionally.
If you feel that your child is requires additional support, you should consult the childcare centre's learning support to find out how your kid is performing in school. This will help you get a better idea of what areas of development you should focus on with your child at home.
If you are looking for a childcare centre in Singapore, please refer to our individualised programmes for more information.
Chiltern House formal class timings for Monday to Friday are as follows:
Flexicare session formal class programme: 8.30am to 4pm (Pre-N to K2)
Full day session formal class programme: 8.30am to 5.30pm (Pre-N to K2)
We are not open on Saturdays.
To find out more on our child care services, feel free to contact us here.