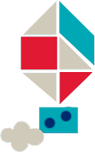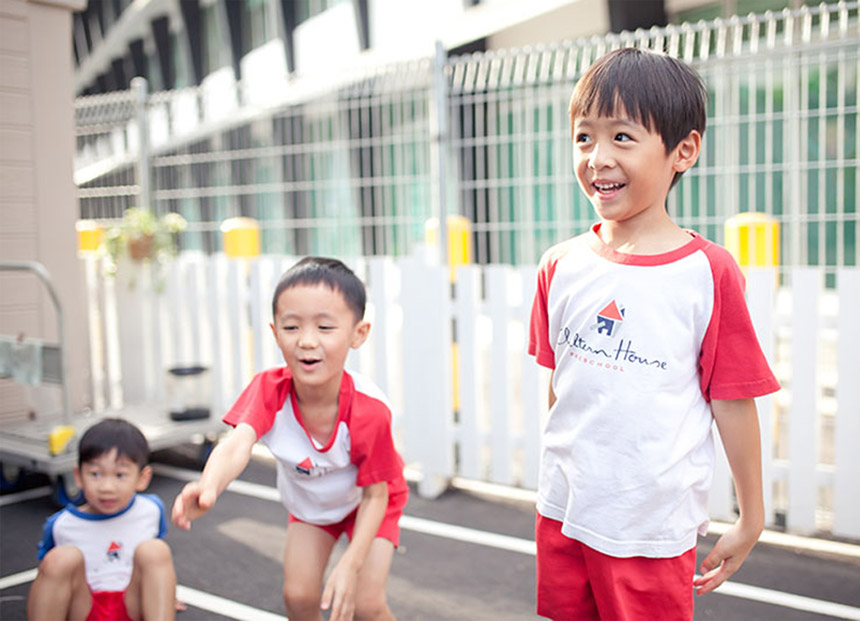 Looking Forward to Primary 1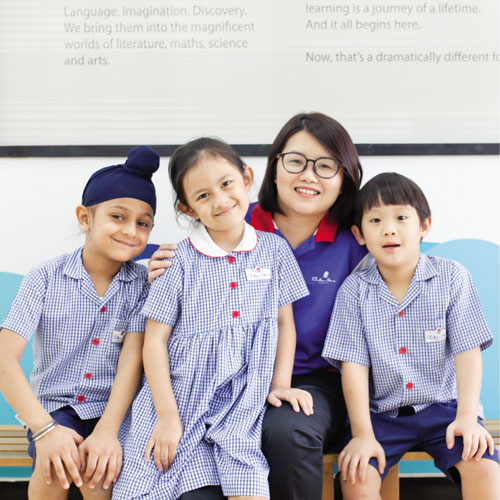 As we approach the end of the year, many children across Singapore will be gearing up to start primary school.  Taking the leap from Kindergarten Two to Primary One is a major milestone in the life of every young child – and their parents! 
Primary school can be a daunting prospect for a little person who has just graduated from kindergarten. The primary school space is so much bigger and noisier than their preschool. There are more rules to follow. And there are many more students who are so much taller!   
Learning to cope with change is part and parcel of life. If there is one thing 2020 has taught us, it's that for sure!  But naturally we want our children to handle the transition with as much confidence as possible and to settle down into 'big' school as quickly and easily as they can. The greater the sense of fun and excitement that surrounds the transition, the better!   
Too often, we focus on ensuring our children are prepared academically whilst neglecting their social skills and ignoring their emotional vulnerability when change occurs. The fact is, it is only when your child feels less anxious and more settled that they will begin to learn.
As a leading childcare centre in Singapore, Chiltern House Preschool takes a holistic approach to child development from the moment they start in Pre Nursery to the moment they leave us following our K2 Celebrations. We are passionate about sending off well rounded, capable and confident children into the big wide world! In addition to preparing each child with the strongest foundation possible in all necessary academic subjects, our curriculum focuses on their social and emotional development too: without a sound emotional quotient (EQ), preschool graduates will find the next level of their learning journey considerably tougher.   
A child's level of concern about facing new challenges and how long it takes them to overcome any fears they may have does however depend on their individual personality.  And since every child is unique, they will approach certain situations and experiences differently.  As their parent, you know your child best.  You will know what aspects of the school day your child is likely to find the most challenging.  For example, speaking up in a large group, organising their school bag, handling money and so on.  New Primary One students have to apply so many new skills all at once! 
Different children experience different fears as they approach Primary One but here are some of the most common, along with tips for how you can support your child at home through this potentially anxious time.  
The school is so big. I'll get lost!
Endless corridors, a giant echoing assembly hall, a huge playground and noisy bustling canteen; navigating these vast spaces when you are only three and a half feet tall is a daunting prospect!  It is easy to get lost physically and feel lost emotionally. How you can help: 
Visit your child's new school. Attend orientation days with your child so they gain a sense of the school buildings and its geography as you take them to all the locations they will need to be familiar with.

Encourage your child to ask questions of students and teachers. Don't force them if they seem reluctant. You can always ask questions yourself and discuss later with your child at home. 

Reassure your child there will always be someone to ask if they need help.  Local schools provide a mentor student for P1 children; an older child who already knows the ropes.  This student will serve as an invaluable guide and role model. 

Your child is likely to be familiar with eating in a food court. Visit your local food centre / food court and explain to your child that the school canteen is quite similar: different food stalls to choose from, bustling with people and lots of noisy chatter! 

Older siblings or cousins in the family are great sources of information. Invite them to talk to your child about their own experiences and how they coped. Do they have any useful tips to offer for remembering directions?

Explain that there will be lots of other children in the same boat so your child need not feel alone.
What about my friends? Will I make new ones?
One of the biggest concerns for children moving from kindergarten to primary school is about making new friends. Class sizes are much bigger than they have been used to. They have to start making friends all over again which can leave them feeling isolated, vulnerable and sad. How you can help:
Tell your child about your own experiences, at school and in the workplace, and about how you made new friends. Chat honestly with them – maybe it took a while yet maybe your best friend today's also your best friend at school!  Your own enthusiasm will help your child to feel excited about the prospect of new friendships.

Explain to your child that all the other children in the class are also new, have left friends behind in kindergarten and that they are probably feeling the same way. 

Have fun role modelling some situations in which your child may have the opportunity to spark a friendship. For example, at the dinner table: "Hello, my name is… What's your name?" 

There may be another child in your area, maybe even in your condo, who will be attending the same school. This is the ideal opportunity to arrange a play date before school starts, so that your child will find at least one familiar face when they begin.
I don't know the teacher!
Wondering about their new teacher is a common fear for many children. They wonder what he or she will be like and if they will get cross because they forget something.  They wonder if they will like their teacher and if their teacher will like them! How you can help:
Arrange a visit to your school so that your child can meet their new teacher. 

Reassure your child that your teacher understands how they are feeling. Maybe they are a new teacher too! 

Perhaps the teacher also has a child who is just starting primary school. Give your child something or someone to relate to.
I'm worried about managing my school money!
When children start primary school they have to be so much more independent and responsible than before! They have to take care of themselves and their own needs in a far greater way than when in preschool. One of the important skills they must hone is managing their money. They must know when to use it and what to spend it on – and try not to spend it all at once! How you can help:
Give time to chatting with your child about the priority items they need money for at school and those that are less important to buy daily. 

Explain to your child about how to keep their money safe.

There are daily activities you can do together that provide opportunities for your child to manage money and build the confidence they need to ask for things when they are at school.  They can help you count out money in the supermarket, or ask for the bill in a restaurant.
What if I need the toilet!
Asking to go to the toilet, finding the washroom – these can cause considerable anxiety at first for many children. There are so many different rules to get used to about when and why they can leave the classroom. It can be very bewildering! How you can help:
You can practise at home with your child, acting out a typical bathroom break scenario. Encourage them to ask in plenty of time and not to leave asking to go to the toilet until the last minute. They need time to find the washroom!
What's my timetable?
The weekly schedule can seem very complicated initially. Many children worry how they will remember everything!
Keep a copy of the school schedule on your fridge door, at your child's eye level, so they can familiarise themselves with it and refer to it when they need to. 

Put a copy in their school bag (let them know!)

Encourage your child to check the schedule regularly so they know what comes next and become responsible for packing their school bag with appropriate items each day. 
How do I find the school bus? What if I miss it!
At the end of the school day, when new primary students are feeling tired, hungry and ready to get home, the hustle and bustle of the school environment can seem like a very frightening place. Everyone rushing about excitedly. All very confusing, especially if you have to find your waiting bus! How you can help?
Reassure your child that there will always be a teacher or supervisor to help guide the new students.

Tell your child that it is ok to 'ask' if in doubt. 

Make sure your child knows your telephone number(s) or the number of a trusted caregiver in case they miss their transport home.

Help your child to understand that they must never leave the school premises and always wait inside the school gates.

Have a back up. Discuss your own pick-up plan with your child, just in case! 
Ideally, the prospect of starting primary school should be an exciting one. It is one of the most important experiences in a child's early years. Inevitably there will be challenges but the support and encouragement your child receives from the adults around them (teachers, parents, other family members) will go a long way to ensuring the transition from preschool to primary school is a smooth and enjoyable one!
To find out more on Chiltern House Programmes and Curriculum, feel free to contact us here.