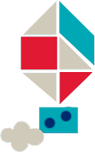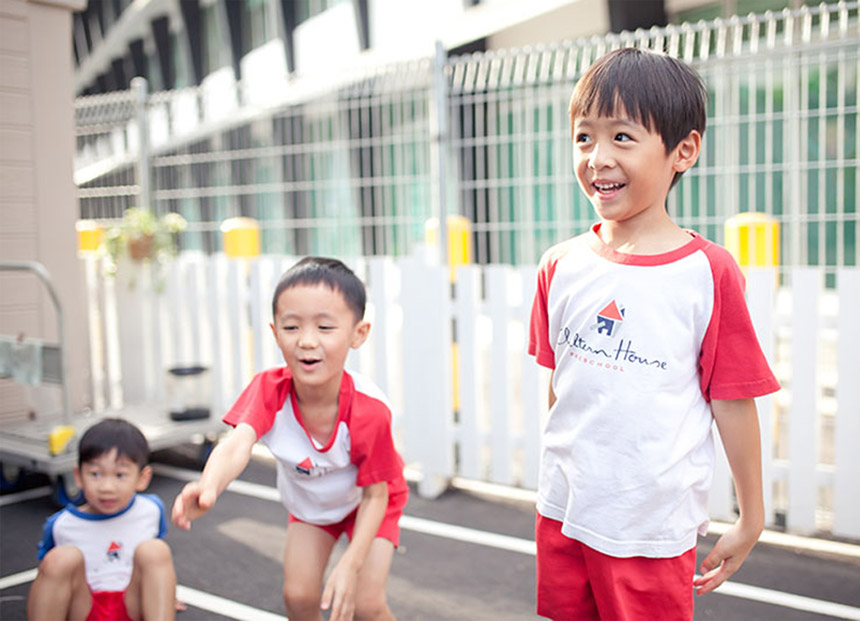 Mindfulness at Chiltern House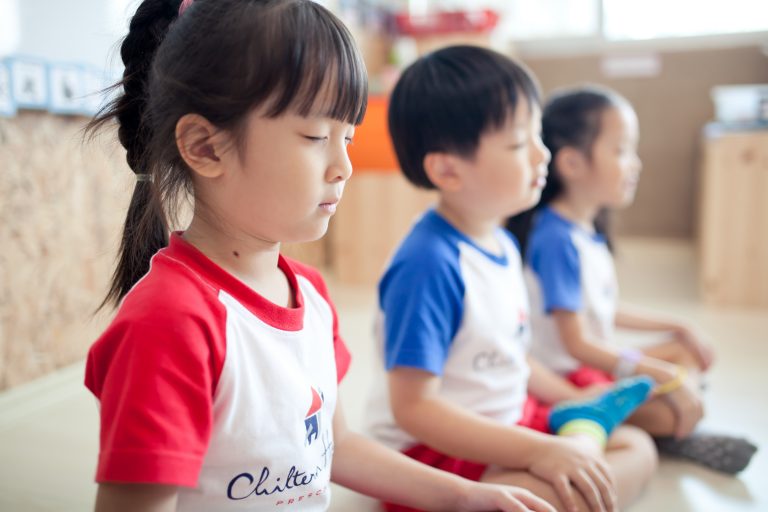 Mindfulness and childcare or kindergarten children may seem like an unlikely combination but not for us at Chiltern House. We have been exploring the benefits of mindfulness for both teachers and children for a number of years.
Julia Gabriel, founder of Chiltern House, has been practicing mindfulness and meditation for many years. Her educational methodology, Edudrama, revolves around a mindful educator; therefore it is at the very heart of everything we do in Julia Gabriel Education schools. Edudrama is the teaching philosophy that believes a mindful educator creating an enabling environment, which includes positive communication, positive discipline and positive relationships, will lead to the very best possible outcomes for the learner.
Since 2015 Julia has been working with and training the teachers in Chiltern House in mindfulness practices. Our teachers then carry out the activities that will bring lifelong benefits of mindfulness to everyone in our Chiltern House community, including our youngest students.
Research by Ellen Langer, has shown that children not only prefer to interact with mindful adults but they actually devalue themselves after interactions with mindless adults. We all know what it is like when we feel we are not being listened to or do not have someone's full attention. Today it is so easy to be distracted and therefore all the more reason to pay close attention to being present in every interaction. At Chiltern House our teachers are expected to demonstrate active listening and engagement in all interactions.
Mindfulness is a purposeful way of focusing and connecting to what's happening in and around us. This approach to paying attention improves all areas of our lives by strengthening our emotional balance so we feel at ease, connected to others and the world round us, and empowered to be ourselves. Mindful awareness also nourishes our capacity for kindness, caring and empathy for others. We can be mindful in many ways: in our listening, seeing, feeling, and communicating with others. We can also walk and eat and drink mindfully. Mindfulness has been proven to increase wellbeing, anchor attention and reduce stress.
Mindfulness at Chiltern House enables our children, through simple daily activities, to develop a number of critical 21st Century Skills.
Even our youngest children in Pre- Nursery and Nursery One and Two can learn how to increase their self-awareness, social-awareness and self-confidence by tuning into their internal and external experiences.
Mindful activities for our Kindergarten children will include discussions of different feelings and what happens when they experience the present moment with openness and curiosity.
By learning how to self regulate difficult emotions such as anger and fear through breathing techniques children can remain calm. We know that mindfulness is very effective in reducing emotional distress and promoting emotional balance, improving attention and motivating children to learn.
At Chiltern House our mission is to provide our children with the skills they will need for both school and life. We believe mindfulness lays the foundation to develop the focus, resilience, decision-making and positive relationship building abilities that the future requires.
Chiltern House has always provided far greater benefits than simply Primary School readiness and we continue to enable our children to face the future with the skills that will bring them the greatest success and fulfillment.