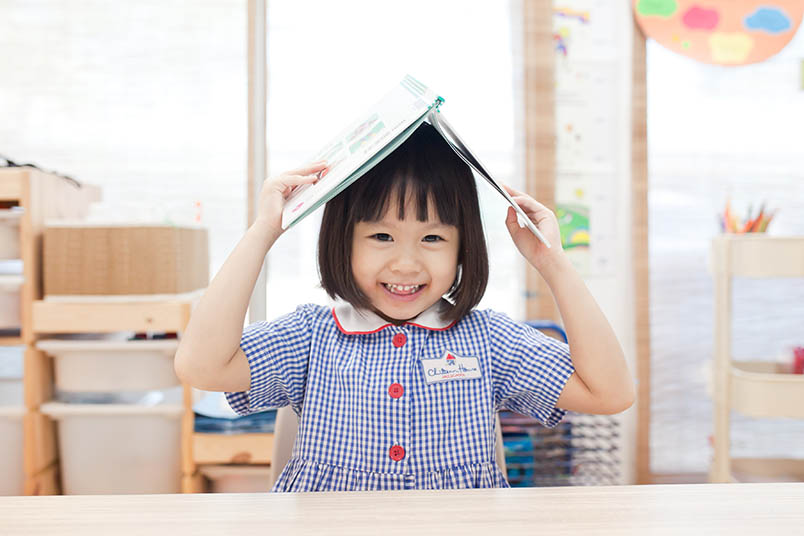 Subjects
Our comprehensive curriculum encompasses EduDrama® and provides a variety of learning opportunities. These core areas of learning provide a holistic educational experience for every child.
Click on each of the pictures below to read more about eight key subject areas in our curriculum.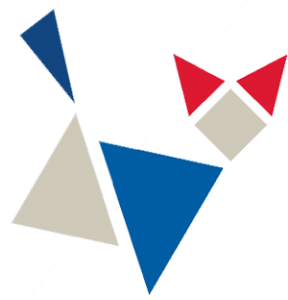 Flexi-Care and Full-Day
Our programmes for the afternoon further enhance the core areas covered in the half-day programme. These programmes have been specifically selected and designed to incorporate key areas of our EduDrama® methodology.
Click on each of the pictures below to read more about three elements of our Flexi-Care and Full-Day programmes.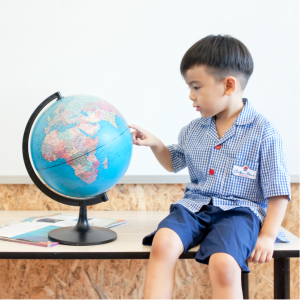 Project! Project!
READ MORE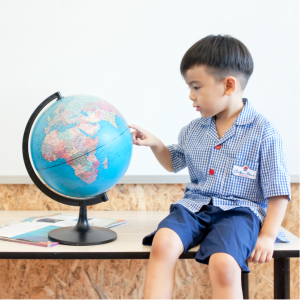 Project! Project!
This exciting programme is modelled around a project approach which enables children to be actively involved in exploring topics that interest them. It encourages questioning and research and expands our children's understanding of the world around them. The projects integrate all areas of learning and offer the opportunity for children to apply their skills and knowledge in many areas.
Our Pre-Nursery and Nursery 1 children are introduced to the key ideas of exploration and discovery through a specifically designed Discovery Play programme. This programme encourages children to find out how things work, explore the world around them and develop their language by questioning and expressing their ideas. This programme provides the foundation skills to enable our youngest children to embark on 'Project! Project!' midway through Nursery 1.
BACK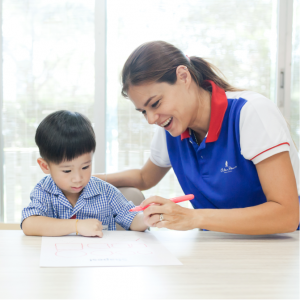 Creative Writing
READ MORE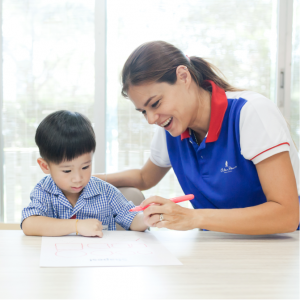 Creative Writing
Creative Writing allows children from Nursery 2 to Kindergarten 2 to express their thoughts, feelings and ideas in an imaginative manner. Each term, our children work on a range of activities with a different focus to develop their understanding of story structures and to encourage them to write their own stories. Throughout the year, they explore narrative elements such as plot structure, character, setting, conflict and resolution.
BACK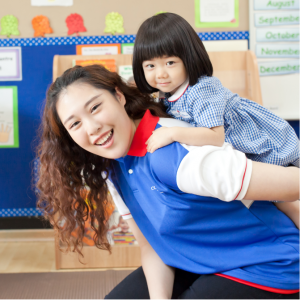 Mandarin Extension
READ MORE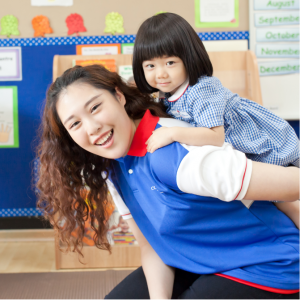 Mandarin Extension
Through 'My First Mandarin Programme', our Pre-Nursery children explore specific themes to spark their interest in Mandarin. They engage in a variety of art and craft based activities, as well as participating in music and movement, Magic Box, stories and sing-along sessions.
We offer a Chinese Cultural Arts programme for our Nursery 1 to Kindergarten 2 children. This programme explores Chinese culture through specific themes. It immerses children in Chinese culture to gain confidence in self-expression through traditional stories, Chinese painting, calligraphy, classic nursery rhymes, Chinese-style dance and even traditional festival food preparation.
Another Mandarin programme for Nursery 1 to Kindergarten 2 children is 'Language Learners'. This programme offers a variety of interactive activities aimed at further developing their Mandarin language ability (listening, speaking, reading, and writing). Our Kindergarten 2 children explore 'Creative Thinking and Writing' – a specific programme designed to expand their creativity through activities involving writing, dialogue, presentation skills and the introduction of Chinese idioms.
BACK
In addition to these key programmes, the flexi-care and full-day programmes offer other activities such as:
Creative Expression for Pre-Nursery
Sensory Play for Pre-Nursery
Early Maths fun for Pre-Nursery
Parachute Play for Pre-Nursery and Nursery 1
Maths Games for Nursery 1 to Kindergarten 2